John M. Damgard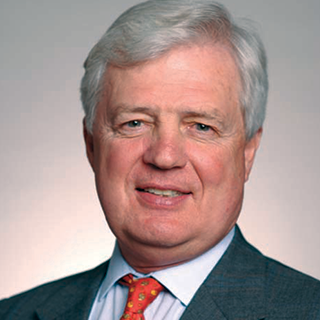 John M. Damgard
Position
Industry Veteran and Retired CEO, FIA
Job Title
Trustee
While Damgard most recently served on the Board of Directors of Interactive Brokers, he is most recgnized for his long tenure as president of the Futures Industry Association (FIA) from 1982 to 2012.  During his time, he grew the trade body and guided the association and the industry through stock market crashes, the Barings crisis and the terrorist attacks of September 2001 and the 2008 financial crisis. Damgard  has championed competitive markets, cross-border trading and fought to protect the derivatives industry from costly new taxes and unnecessary regulations. Prior to joining the FIA in 1982, Damgard directed the Washington office of ACLI International, one of the world's leading commodity trading firms at the time.
Damgard served as Deputy Assistant and as the Acting Assistant Secretary at the U.S. Department of Agriculture (USDA) aand was responsible for the major marketing and regulatory functions. During his time at the USDA, he was responsible for obtaining USDA's exclusive federal jurisdiction over the futures markets. He also served on the White House staff as assistant to Vice President Spiro Agnew.
Damgard is the founder of the Institute for Financial Markets and has served as a Trustee since 1989. He was inducted into the FIA Futures Hall of Fame in 2007.