Alicia A. Crighton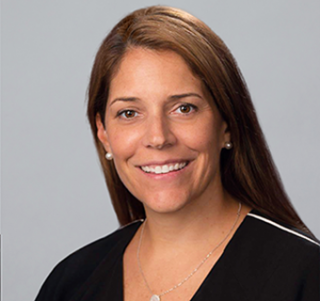 Alicia A. Crighton
Position
Managing Director, Goldman Sachs & Co.
Job Title
Trustee
Alicia A. Crighton is Managing Director, Global Co-head of Futures and Head of OTC and Prime Clearing at Goldman Sachs & Co. LLC. She was among 80 in the 2022 class selected to become a partner of Goldman Sachs effective January 1, 2023.
Previously, Crighton was based in Hong Kong for five years overseeing the build out of the firm's Asia clearing business. She Crighton joined Goldman Sachs in 1998 as an analyst in Global Control and was named managing director in 2013.
Crighton currently serves as Chair of the Futures Industry Association (FIA). Previously she appointed to serve as Vice Chairman in 2020 and was instrumental in the launch of FIA's board-level diversity initiative in 2019. She joined the FIA Board of Directors in 2018.
Crighton also serves on the U.S. Commodity Futures Trading Commission's Market Risk Advisory Committee (MRAC). The Committee, sponsored by CFTC Commissioner Kristin N. Johnson, advises the CFTC on matters relating to evolving market structures and movement of risk across clearinghouses, exchanges, intermediaries, market makers and end-users. MRAC also examines systemic issues that threaten the stability of the derivatives markets and other financial markets and makes recommendations on how to improve market structure and mitigate risk. Members include representatives of clearinghouses, exchanges, intermediaries, market makers, end-users, academia, and regulators.
Crighton is a Member Director on Board of Directors at the Options Clearing Corporation (OCC)and serves on the Audit Committee. OCC is world's largest equity derivatives clearing organization and operates under the jurisdiction of the U.S. Securities and Exchange Commission (SEC), the U.S. Commodity Futures Trading Commission (CFTC), and the Board of Governors of the Federal Reserve System.
In 2021, Crighton received the Women in Derivatives Trail Blazer Award. She joined the IFM Board of Trustees in 2022.