Peter F. Borish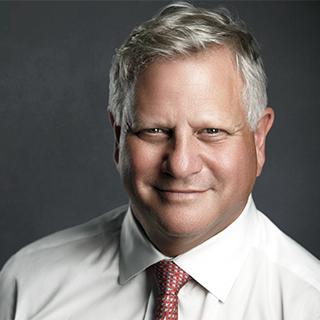 Peter F. Borish
Position
Trustee
Job Title
Chairman and CEO, Computer Trading Corporation and Strategy Consultant, CIBC
Peter Borish is Chairman and CEO of Computer Trading Corporation, an investment and advisory firm whose largest consulting client is the Canadian Imperial Bank of Commerce (CIBC). He also is a partner in Adam Hoffman's natural gas options trading team at Torsion Technologies, and an advisor to Norbury Partners. He also serves as a member of the Market Risk Advisory Committee (MRAC) of the U.S. Commodity Futures Trading Commission (CFTC) which is sponsored by Chairman Rostin Behnam.
Borish advises the natural gas options trading team at Torsion Technologies and Norbury Partners, a recently launched minority-owned discretionary global macro hedge fund. Previously, through CTC, he was chief strategist of Quad Group and its affiliated companies where he engaged in recruiting new talent and worked with the founding partners on business strategy. In addition, he helped traders develop a methodology to enhance their performance by serving as a trading coach. 
Borish was founding partner and second-in-command at Tudor Investment Corporation, where he was Director of Research for 10 years. Along with Paul Tudor Jones and Glenn Dubin, he founded the Robin Hood Foundation in 1988, which funds projects that alleviate problems caused by poverty in New York City.   He also has engaged in other substantial philanthropy and nonprofit work, as a founding board member and Chairman of Math for America and was Chairman of the nonprofit Foundation for the Study of Cycles. He was also a founding investor in Charitybuzz.
During his career he served as Chairman of OneChicago Exchange and as a Special Advisor to the Board of Directors of the Chicago Board of Trade. He formerly worked at the Federal Reserve Bank of New York and as a staff member of the Presidential Task Force on Market Mechanisms (Brady Commission) for the U.S. Treasury Department tasked with studying the stock market decline of October 1987.
Borish regularly appears on Bloomberg, Yahoo and CNBC, to name a few. He has been an IFM Trustee since 1991. He served as Chairman of the Board of Trustees from March 1992 to March 1998, and again from March 2004 to March 2014.