Initial Ethics Training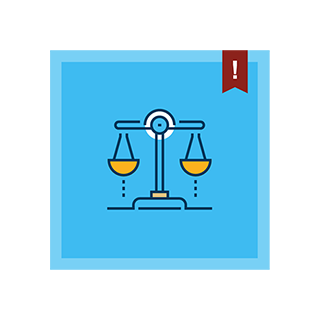 Initial Ethics Training
Details
Initial ethics training is specifically designed for those who are new to the industry and recently registered with National Futures Association (NFA) and helps firms meet training requirements as mandated by the Commodity Exchange Act and NFA Rule 2-9.  We recommended the online training be completed within the first six-months of hire.
The program uses case studies to incorporate several categories of pertinent information including law, regulation, and sound judgment. Topics covered include registrant's obligation to the public; supervisory systems and internal controls, transaction execution; anti-money laundering; misappropriation of funds; proper disclosure; handling of conflicts of interest; marketing and advertising; sales and client education.
e-Learning Outcomes
Know their obligation to ensure just and equitable principles of trade
Understand the pertinent rules and regulations of the Commodity Futures Trading Commission (CFTC) and National Futures Association (NFA)
Recognize potential red flags
Employ decision-making to ethical and cultural dilemmas
Appreciate individual accountability and personal responsibility
Understand the need to escalate concerns to compliance in a timely and appropriate manner
Training Duration: 90-120 minutes. A training certificate can be downloaded by the learner after successful course completion.
Recordkeeping: IFM maintains firm and employee training records for a minimum of five (5) years as required by NFA and CFTC.
Training Provider Qualifications
Get Started
Qualify for a Discount?  FIA Member firms and their employees are eligible for discounts on courses. FIA members include more than 300 financial services firms as well as fund managers, commercial hedgers, global exchanges, technology vendors, and legal and other professional services providers. 
Purchase training for employees via an enterprise, corporate license or individually for just a few.  Read more about our pricing options.
---
Purchase Options
Cost

$75

Note

$65 FIA Member discounted rate will be applied at checkout.

Volume discounts are available for firms with 16 or more participants. To take advantage of our deep discount, please contact the IFM at 202-223-1528, or via e-mail at info@theIFM.org.

Order Fulfillment: You will receive two emails 1) a confirmation of your transaction after you finalize your order, and 2) an email usually within an hour after you place your order with your training login credentials which are different from those used to place an order. Please note web-delivered product orders are fulfilled during normal business hours, Monday to Friday 9 AM to 5 PM Eastern Time, excluding U.S. holidays.
---