Periodic Ethics Training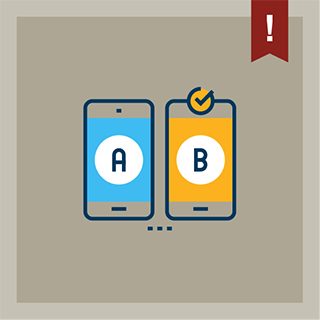 Periodic Ethics Training
Details
The IFM's Periodic Ethics Training Program helps firms and registrants meet ongoing training requirements as mandated by the Commodity Exchange Act and National Futures Association (NFA) Rule 2-9.
The interactive training is built upon case studies that incorporate several categories of pertinent information including law, regulation, professional ethics and sound judgment. The core of the program involves two hypothetical case studies that take place in different firms.
The first case explores a number of issues at a firm including the adequacy of the firm's customer identification program, suspicious behavior by a prospective client, pressure to approve the opening of a new account, and a questionable economic/financial purpose for a futures account. While the second case touches upon a number of issues related to communications with the public, solicitation of clients, websites and chat rooms, risk disclosure, conflicts of interest, disclosure of material information to customers, trading ahead of a client, and effective supervision.
A course completion certificate is provided at the end of the training for regulatory and recordkeeping purposes.
e-Learning Outcome
After the e-course the learner will be able to:
Understand the pertinent and new rules and regulations of the Commodity Futures Trading Commission (CFTC) and National Futures Association (NFA)
Know their obligation to ensure just and equitable principles of trade
Recognize potential red-flags
Employ decision making to ethical and cultural dilemmas
Appreciate individual accountability and personal responsibility
Understand the need to escalate concerns to compliance in a timely and appropriate manner
Who Should take this e-Course?
Commodity Pool Operators (CPOs)

Commodity Trading Advisors (CTAs)

Futures Commission Merchants (FCMs)

Introducing Brokers (IBs)

Retail Foreign Exchange Dealers (RFEDs)

Major Swap Participants (MSPs)

Swap Dealers (SDs)
Training Duration: 60 minutes
---
Purchase Options
Cost

$35 per person

Note

Volume discounts are available for firms with 10+ participants. To take advantage of this discount, please contact the IFM at 202-223-1528, or via e-mail at info@theIFM.org.

You will receive two emails 1) a confirmation of your transaction after you finalize your order, and 2) an email usually with an hour after you place your order with your training login credentials which are different from those used to place an order. Please note web-delivered product orders are fulfilled during normal business hours, Monday to Friday 9 AM to 5 PM Eastern Time, excluding U.S. holidays.
---